Hello Fellow Cat lover,
Welcome to our Catsitting Website
We are Tzvi and Ligal and we are animal and nature lovers.
We have taken care of many of cats in the past 3 years and raise two cats of our own in Kfar Saba.
Catsitting is what we do, and love every moment of it.
Our Catsitting services
We belive that our cats are part of the family, therefor during vacation they need to be treated like so.
If you need a professional catsitter and live in central Israel, we would be glad to help you and meet your cats.
We have different types of catsitter visits: daily short petsitter visit, daily petsitter long visit, and twice a-day visit.
Each catsitting visit includes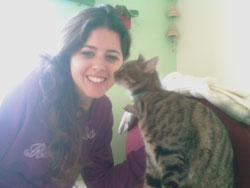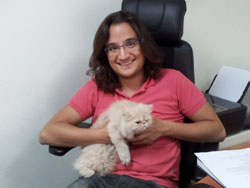 Food Refill
Water Bowl Refill
Litter tray cleaning
Game / sport time with your cat
Lots of love and attention!
Service Location Avilability
We are currenlty providing petsitter services to most of central Israel:
Hasharon Region:
Raanana Catsitter, Kfar Saba Catsitter, Hertzelia Catsitter
Tel Aviv Catsitter, Ramat Gan Catsitter, Petach Tikva Catsitter
How to reach us:
We speak English fluently and would love to give you more details on phone,
Call now: 054-8103095 (Tzvi)